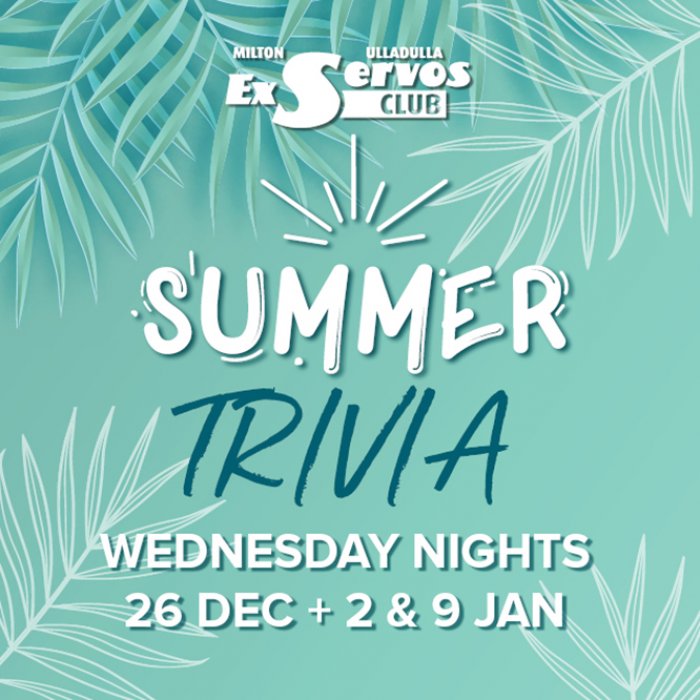 Summer Trivia
Every Wednesday
Summer Trivia - Bring your tribe up the Club for some Summer fun with Dan Mac.

Great prizes!! Just $2 to play
ALL WELCOME!!

Dec 26 - Boxing day Mixed Bay Trivia
- On Boxing Day we've got a totally mixed bag Trivia! Just like a boxing day sale! All Dan Mac fav topics that he knows you'll love more than a shopping expedition, cricket match or even a Boat race

Jan 2 - 2018 Retrospective
- The year that was! We test your knowledge of all the 2018 goss (woops – and some news!). Emphasis on all that was funny rather than heavy!

Jan 9 - Songs of Summer
- How well do you know all the CLASSIC summer hits and associated artist trivia?
Tell a Friend
Share on Facebook
Tweet
< Browse other promotions