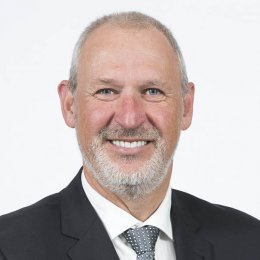 Darryl Bozicevic
Secretary Manager
Darryl has been in the hospitality industry for over 28 years, having worked in Queensland, Victoria, New South Wales and the Australian Capital Territory. He's held CEO/Secretary Manager positions within registered Clubs for 12 years and also worked in the Casino industry for 16 years, having worked at both Jupiter's and Crown Casino. At Crown he held the position of Mahogany Room Operations Manager.
Darryl has been the CEO of the Milton Ulladulla ExServos Club since 2011. In this time, along with a progressive Board of Directors and a small management team, Darryl and his team have grown profits, membership and revenue and have significantly reduced expenses.
Darryl and his team are passionately customer service focussed. The introduction of the unique ExServos Rewards loyalty program has been hugely successful; this, along with tailored customer service training for all staff has been warmly welcomed by patrons, which is reflected in their financial results and growing membership base.
< Back to Board