Cafe Manager
The Milton Ulladulla ExServos Club is seeking to appoint a Cafe Manager. The Milton Ulladulla ExServos Club has a rare and exciting opportunity for an individual experienced in the running of café environments to join our team in the role of Café Manager. This role will report directly to the Operations/Finance Manager of the Milton Ulladulla ExServos Club. It also requires working closely with the ExServos Catering Manager and the Sandbar Cook/Chef as well as the Civic Centre Manager to ensure the smooth running of the day to day business and compliance at the Civic Centre.To find out more about this role, the skills needed for this position and to apply, please do so via Seek https://www.seek.com.au/job/35308295 by COB Thursday 8th February 2018.Salary will be negotiated with the successful candidate based on skills and experience. Please note only short listed candidates will be contacted. We thank you for your understanding and your application.
View PDF
Join the team
At the Milton Ulladulla ExServos we are always looking for the right people to join our team.
Click here to fill out an application form.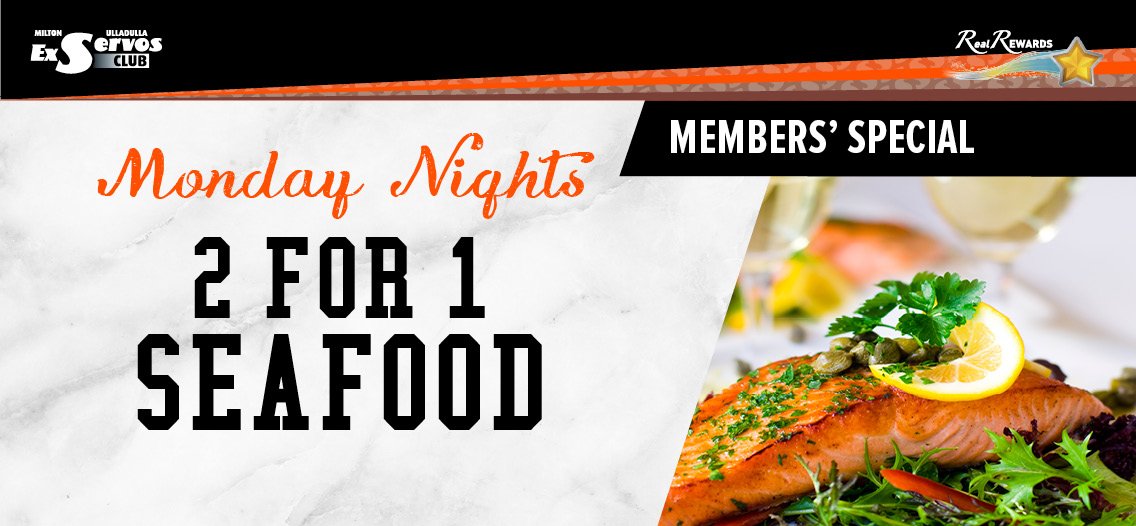 choose from grilled barramundi, salt & Pepper squid or battered fish and get another of the same for free, served with chips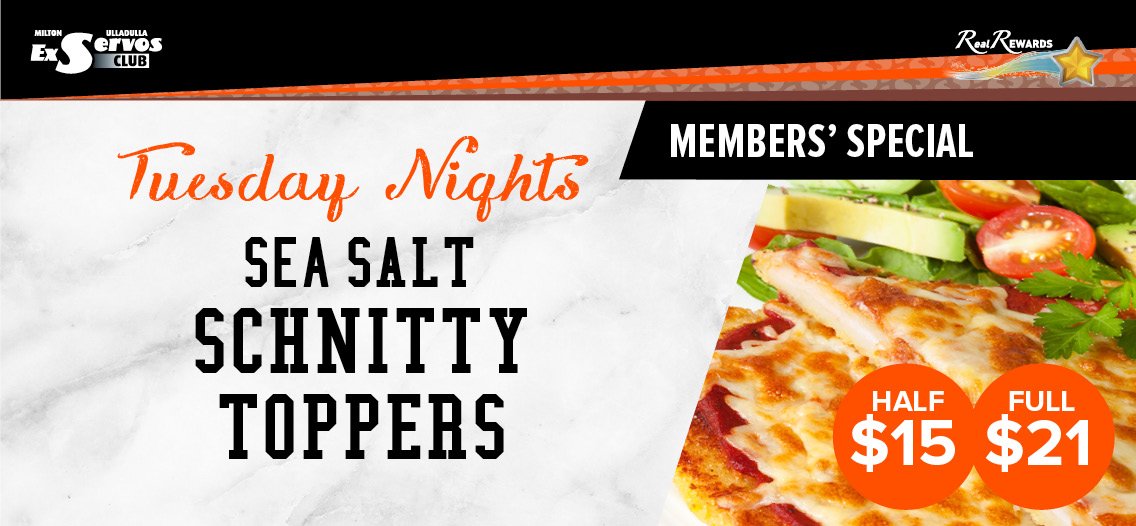 choose from hawaiian, prawn & avocado, italian stallion or firecracker served with chips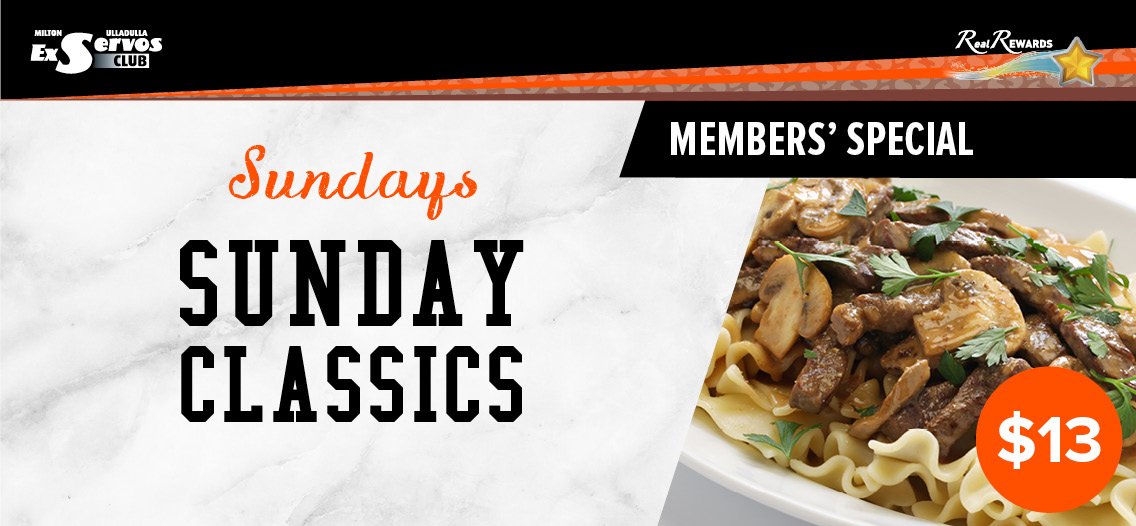 bangers and mash with onion gravy, chefs pasta, lambs fry & bacon with gravy and mash, grilled fish & chips or traditional roast