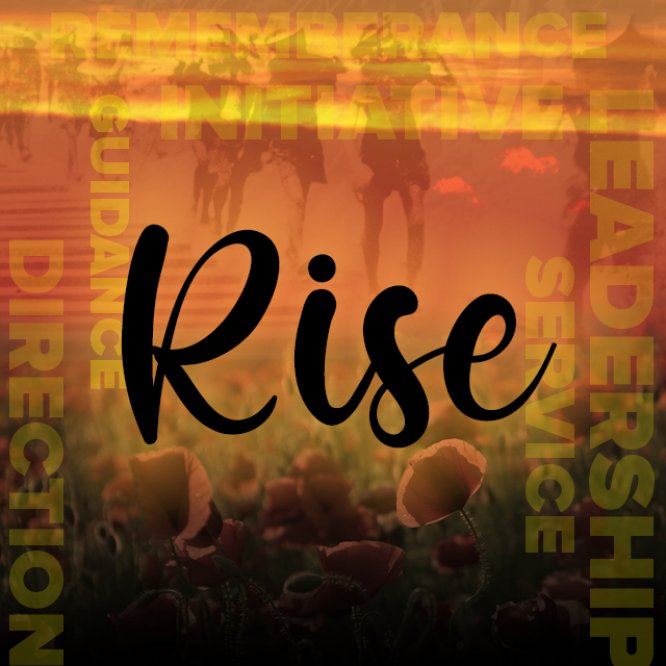 Rise
Featuring guest speaker Dr Brendan Nelson AO
Due to COVID-19, it's been impossible for important community events such as Remembrance Day and Anzac Day (without restriction) to go ahead. Each year for several years, we've also sponsored Ulladulla High School students to walk the Kokoda Trek as part of a leadership challenge via the RSL. They come back irrevocably changed; having experienced incredible personal growth and development, and then share their experience/stories with the other students and the community in a formal school assembly and other community events, which is always very impressive and incredibly moving.

As the Kokoda Trek wasn't able to go ahead again this year, Ulladulla High School Principal Denise Lofts, HSIE Teacher Benjamin Barry and Darryl Bozicevic from the Milton Ulladulla ExServos discussed how they could give students and the community a similar experience such the Kokoda Trek presentations and to commemorate those that served our great nation. Hence this event was created. 
The event will feature guest speaker Dr Brendan Nelson AO who is the President of Boeing Australia, New Zealand and South Australia and he will talk about his professional and personal experiences, including his time as Director of the Australian War Memorial.
There will also be a special guest The Hon Shelley Hancock MP. Member for South Coast, Minister for Local Government plus a wonderful 3 course meal. 
So gather some friends or family and come and experience this exclusive event.
Tell a Friend
Share on Facebook
Tweet
< Browse other events
Friday 6th August
Civic Centre
Tickets: $45
Buy Tickets