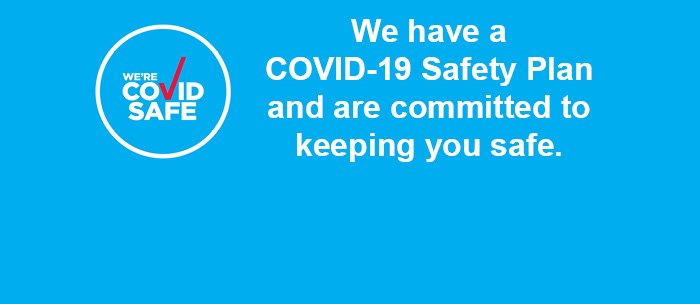 WE ARE COVID SAFE
Every day
Did you know that we are officially registered as a COVID Safe Business?

We have a COVID Safety Plan and are committed to keeping you safe.This includes:
* social distancing measures
* regular and more frequent cleaning
* lots of hand sanitiser stations
* record keeping
* informative signage

Most importantly our friendly and helpful staff are always available to answer any questions. We look forward to seeing you all soon!
Tell a Friend
Share on Facebook
Tweet
< Browse other promotions