$5K
25th September 2018 at 6:00 PM
Last Tuesday $5K

Members' Badge Draw
$5,000 must be won on the LAST TUESDAY of EVERY MONTH
25 Sept, 30 Oct, 27 Nov

Draw starts 6.00pm

Plus double up your chance to win with Meat Raffles and also an extra 20 Prawn Eskies!

LTPS/18/22753
Tell a Friend
Share on Facebook
Tweet
< Browse other promotions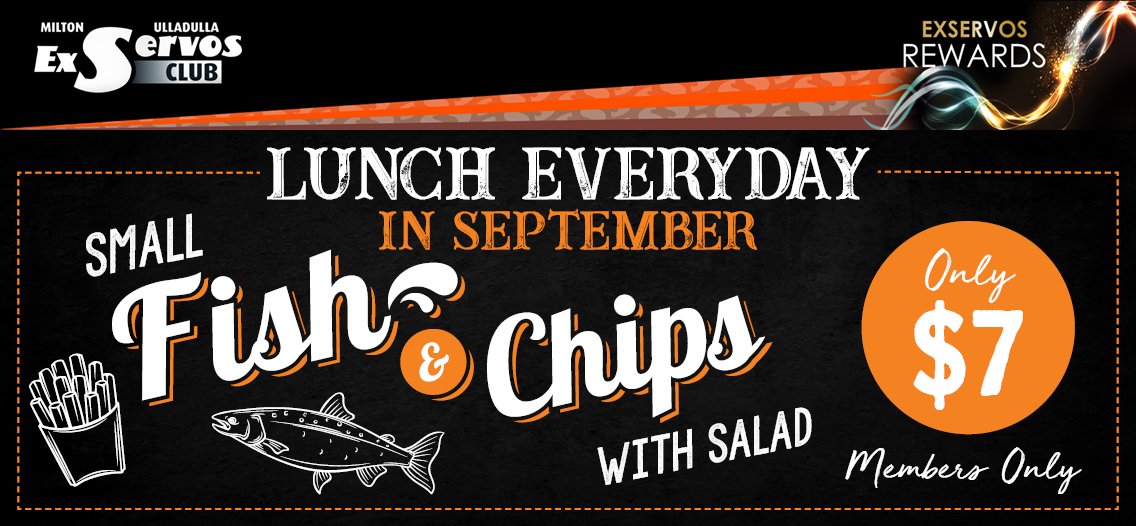 Celebrate Spring in the Southside Restaurant with our members $7 small Fish & Chips special! Everyday in September.... just $7Served with...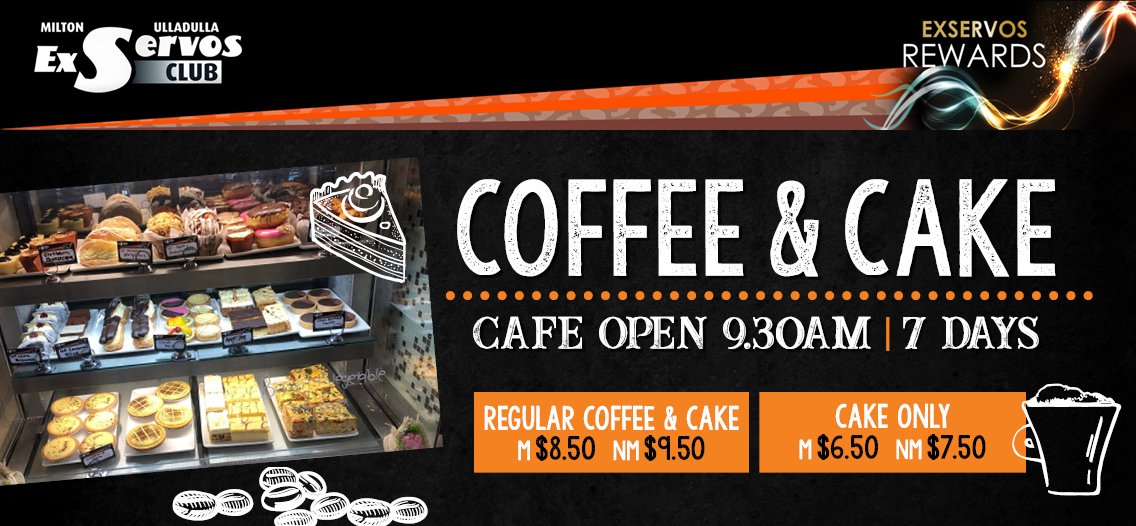 Cafe Open 9:30am | 7 Days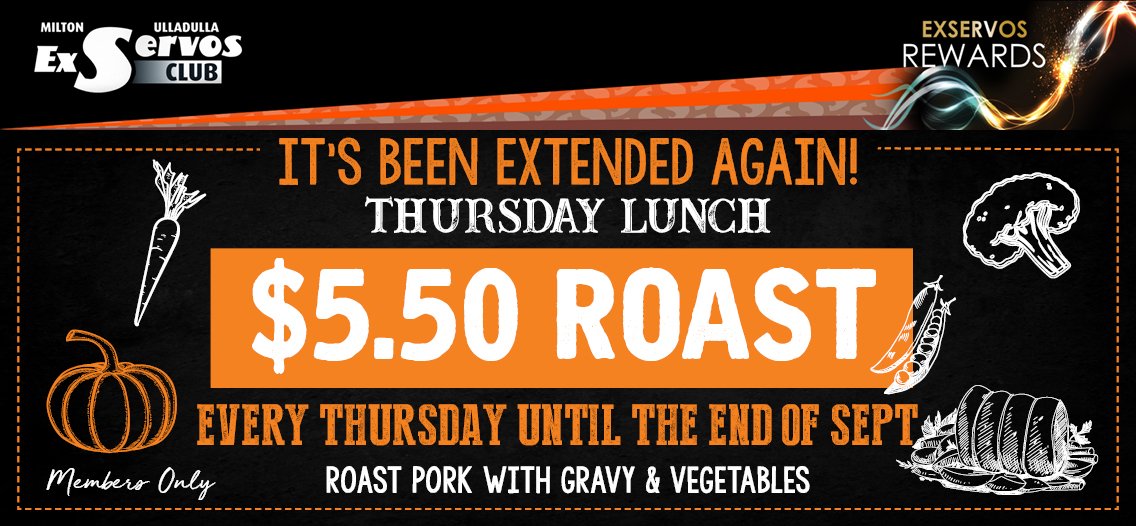 Every Thursday lunch until the end of September 2019. A small Roast is just $5.50. Roast Pork with Gravy and Vegetables | Members...