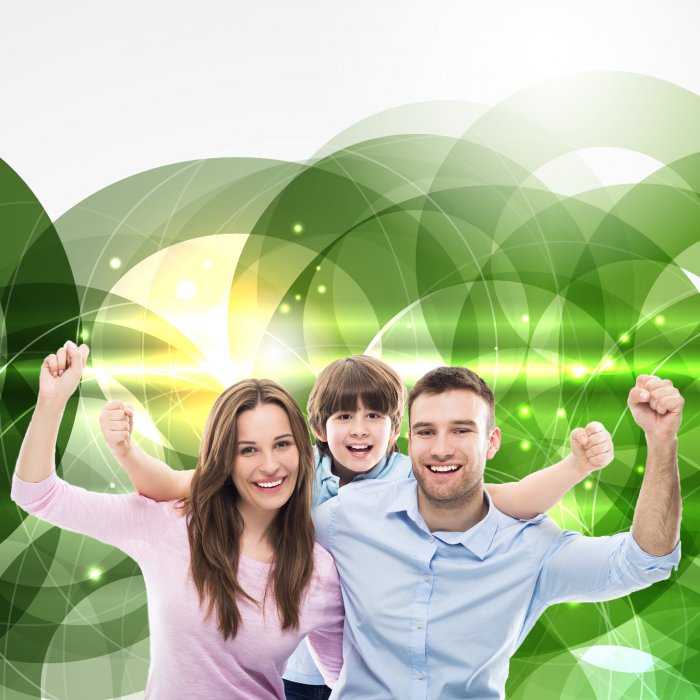 Sunday Community Raffle
Every Sunday
Chance to win $700 in prizes including meat trays and EFTPOS cards.

Swipe your Rewards card to double your tickets for free.

Tickets on sale 5.00pm - drawn at 6.00pm

Raffle sales help the Milton Ulladulla Football Club support and develop football within our community.
Tell a Friend
Share on Facebook
Tweet
< Browse other promotions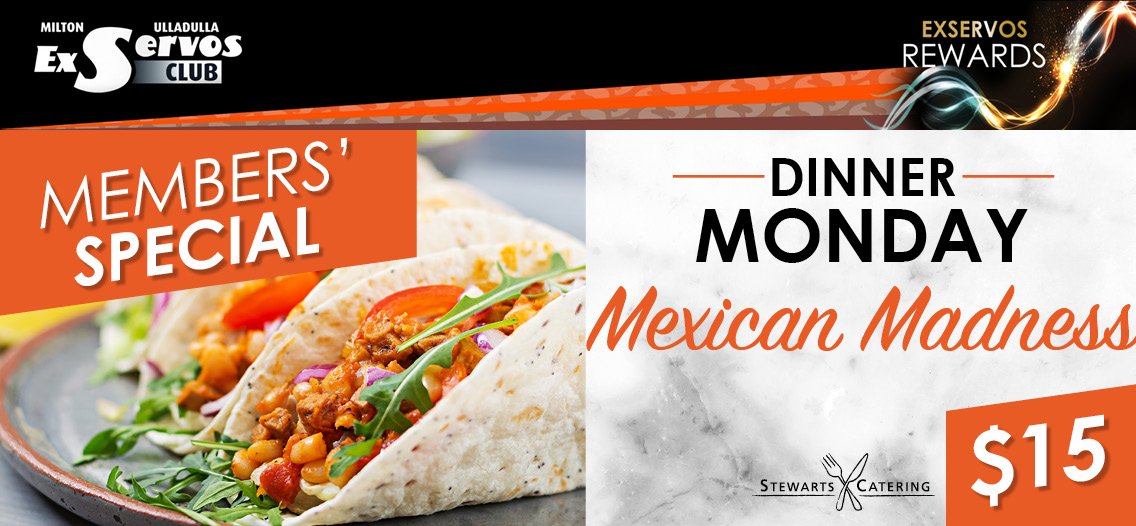 choice of beef tacos, beef, bean or vegan nachos, pork enchilada or mexican schnitzel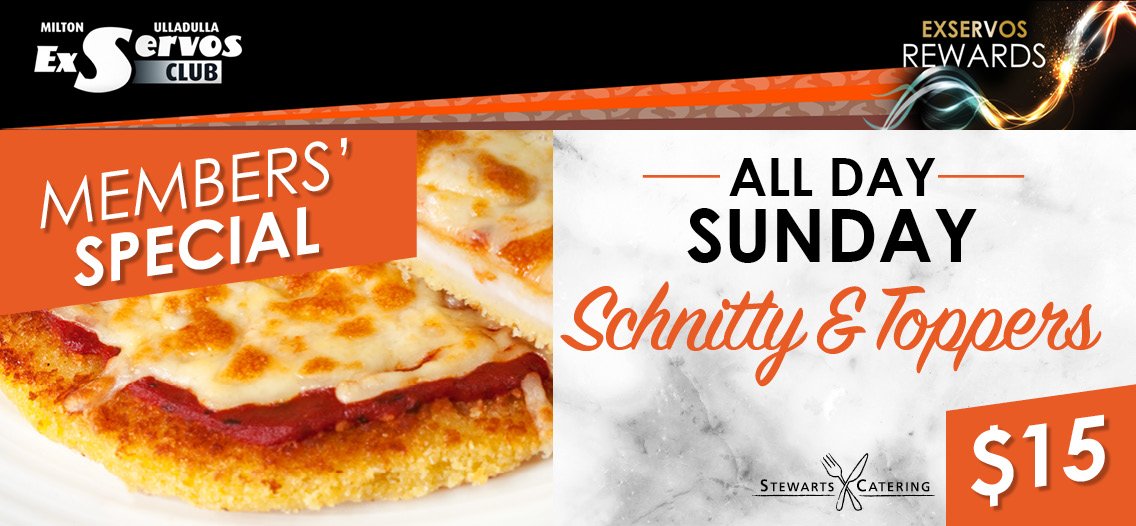 choice of any half schnitzel from the menu served with chips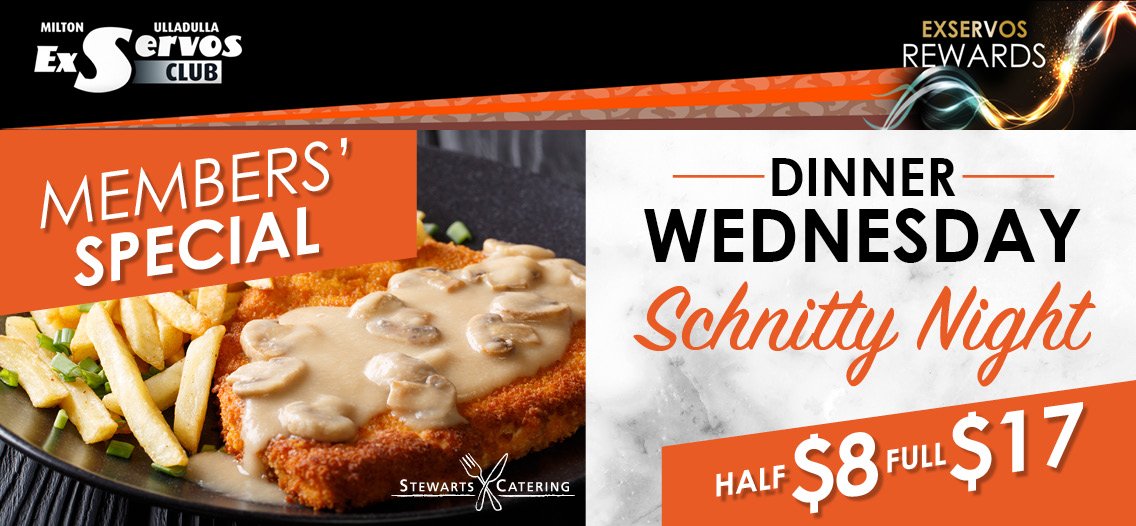 with chips and gravy.