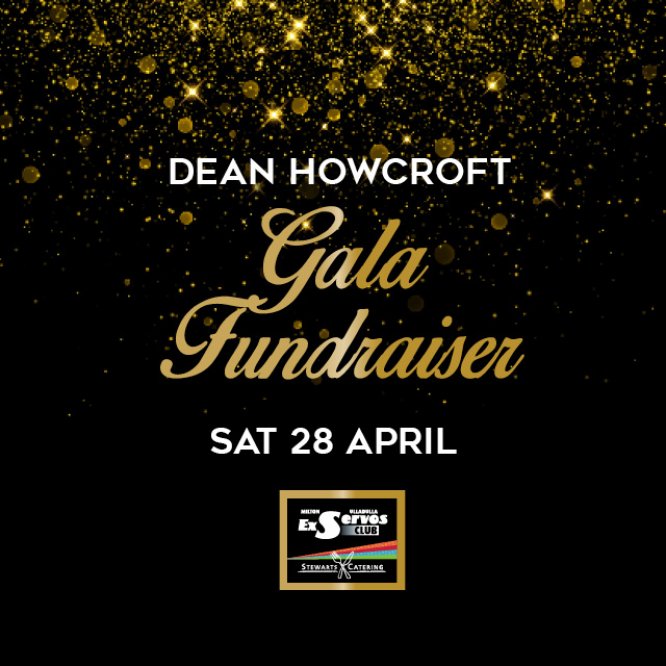 Dean Howcroft Gala Fundraiser
Ulladulla Civic Centre
By Alina Howcroft
13 years ago my husband was diagnosed with Multiple Sclerosis. Over the years I have watched his condition slowly deteriorate and with two little children it's not an easy thing to deal with. After a lot of research and speaking with people who have had the treatment, we have realised Dean needs this now more than ever. This is only available overseas and costs $34,000 per treatment and he will more than likely need two treatments. We're reaching out to the local community for help raising the funds and to also create awareness about the treatment as we hope one day people will be able to receive this treatment here in Australia.
When? 28th April
Tickets? $100 via http://tix.yt/deanhowcroftfundaiser
(Sticky Tickets will be represented at the event and making a gift back gesture for the cause)
Where? Ulladulla Civic Centre
Time? 6pm-12 midnight
Night Format?
- Red Carpet Formal Attire
- Canapes and photography on arrival
- 2 Course Dinner
- Auctions & Raffles
- Band /DJ
- Comedy Act
< Browse other events
Saturday 28th April
ExServos