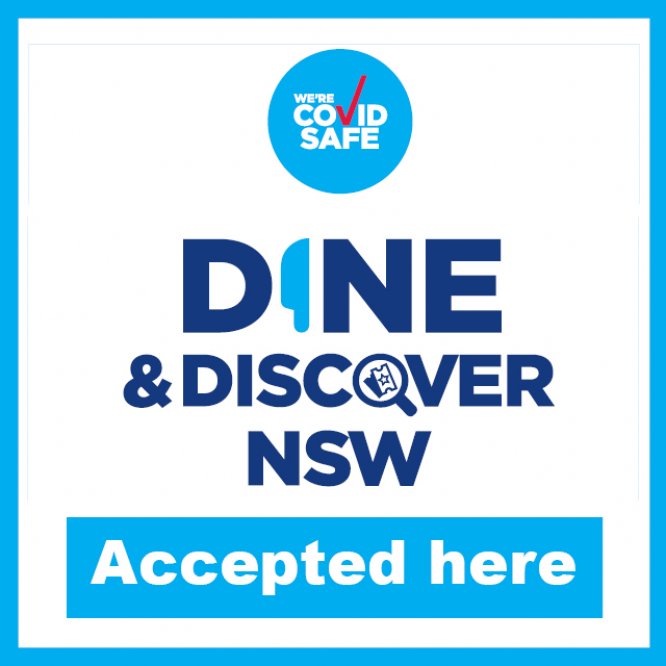 Dine NSW Vouchers
7 Days a week
Dine and Dicover vouchers expire very soon, so get in quick and use yours before 30 June!
The NSW Government launched Dine & Discover NSW to encourage the community to get out and about and support dining, arts and tourism businesses. NSW residents aged 18 and over can apply for 4 x $25 vouchers, worth $100 in total. 2 x $25 Dine NSW Vouchers plus 2 x $25 Discover NSW vouchers. You can now also use your vouchers for Takeaways.
Here at the Club our Southside Restaurant will be accepting the Dine NSW vouchers and they will be redeemable 7 days a week.
For more information or to apply for your vouchers visit https://www.service.nsw.gov.au/campaign/dine-discover-nsw
Terms and conditions will apply.
Tell a Friend
Share on Facebook
Tweet
< Browse other events
Thursday 30th Juneto 30th June
ExServos